Meet our Utility Rebate Specialist – Frank Barcy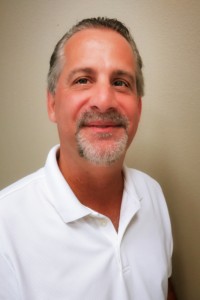 Meet Frank Barcy, our Utility Rebate Specialist. Frank has been in the industry for an extended amount of time and brings a wealth of knowledge to Willow Electrical Supply. As Willow Electrical's new Utility Rebate Specialist he'll be working with customers looking to upgrade their lighting.
How long have you worked in the electrical industry? 
I started in the electrical industry over 30 years ago while in college. Since then it's been an exciting adventure, never a dull moment. Over the years I've worked at different supply houses, contractors and manufacturers. Moreover, the industry has been good to me and I never regret taking an active role.
Would you recommend this industry to the young people just entering the workforce?
This industry is demanding, yet very stable at the same time. I would definitely recommend it to anybody. There's always a need for a qualified electrical sales professional. In fact my mentors are getting ready to retire, and there's a shortage of younger people needed to move in the ranks. It is a static industry and an influx of fresh talent is always welcome.
What does your average day look like?
I spend a lot of time in the field at job sites auditing existing lighting. During my consultation I'll survey the site with a light meter to see how many lumens we're working with. Once I have the per square foot candle reading I'll usually recommend an LED fixture replacement or a change in the lighting layout depending on what the customer wants. In short, I spend most of the day surveying job sites, and recommending an LED replacement. In addition, I submit my client's paperwork to the local electrical provider in order to qualify for the rebate. Moreover, the utility rebate program is a great way to upgrade your existing lighting while lowering their electrical costs.
What's the best part about your job? 
The best part about my job? Hmm, there's a few. So the best part is working with people, and being able to save them money on their overhead costs (electrical bills). Additionally, people love a communicative person that saves them money. In addition, I meet a lot of new people all the time, and many of whom have become my friends outside of work. 
What do like doing in your free time?
I love playing golf, and eating food wrapped in bacon. Ok, so maybe I over did it. I really like eating bacon, playing golf & traveling. Alternatively a perfect day for me is a day at the range playing with clients or my friends. Likewise, if my wife is reading this, I love taking long walks at the beach with her. 🙂