IDEAL National Qualifiers at Willow Electrical Supply
IDEAL National Qualifiers are coming up this September 19th to Willow Electrical. Undoubtedly, this is a great way to verify your skills, and see if you have what it takes to become the next KING electrician in the nation. Nevertheless, competing in the 2017 IDEAL Nationals is a great way to verify just that. Furthermore, contenders that qualify will get to compete in Lake Buena Vista, FL on November 10-11 for over $500,000 in cash and prizes. In summary, Top Professionals and Apprentices from each region will be joined by the Top 5 Professional and Apprentice teams. Participating teams will be competing for the main prize. All of the IDEAL National Qualifiers will have their expenses paid for including lodging, transportation, meals and the 13 piece IDEAL ® toolkit!
Organizer
As we all know, IDEAL Industries is the leading manufacturer of electrical tools, and supplies. Founded by J. Walter Becker in 1916 as a Commutator Dresser Company, it quickly became the household name among electricians nationwide. Overtime the company continued to add new products to their lineup. Simultaneously the demand for the company's products quickly outgrew its Chicago facility.
In 1924 Becker moved the operations to a rural town of Sycamore, Illinois. Over the years IDEAL's operations expanded into low voltage, networking, as well as the tool industry. Accordingly, today IDEAL is not only a part of the industry, but rather a global leader.
Last Year's Event
The initial event in 2016 drew close to 24,000 Industry professionals. According to Andy Salemi, the regional Key Account Manager for IDEAL Electrical participants from over 63 territories came to compete at the main event. Last year's main winner — Greg Anliker of Kennenberger Electric won $75,000 in the professional category. The Multitech Electric Team (Michael Dahlstrom, Sam Buche, and Jon Dahlstrom) won the Top Group competition taking home $60,000. All of last year's Top five professional, and student teams will be guaranteed spots to return to this year's Finals.
The driving force behind this event is to give back to the community. Participating electricians will have an opportunity to meet with their peers, stay on top of the latest trends, and keep their skills up to date. Moreover its a way of saying thank you to the loyal customers who've been with IDEAL for over 100 years. According to the Chairman Jim James "The IDEAL National Championship has proven to be an impactful platform and incredible opportunity for us to honor and give back to electricians". Subsequently, last year over 23,000 viewers tuned in to watch the main event online. Coverge from the Nationals can be found on the organizer's Fan page.
Event Times
We urge everybody to compete in this year's competition. You can register online or simply do it in person on the day of the qualifiers. Moreover, make sure to check out the IDEAL Nationals' smartphone application available for download from the Google Play store, or iTunes. High turnout is expected. Furthermore It's recommended to sign up early in order to save a spot in the competitions. In short,come early and come hungry! Selected tool kits will be promotionally priced during the IDEAL National Qualifiers event. Everyone's welcome to come, organisers are providing food & prizes. Stayed tuned for more coverage from the event.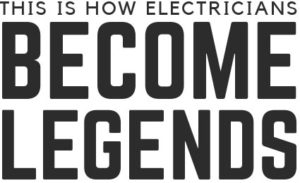 Mark your calendar now
Date: September 19, 2017
Time: 9am-1pm
Location: Willow Electrical Supply Inc.
3828 Des Plaines River Rd
Schiller Park, IL, 60176
Contact: (847) 801-5010
Save