Train with us now! Join us for the upcoming Leviton and Acuity Online Webinars. To explain, read the descriptions below, and register by clicking on the green button below. Moreover, the Voice Dimmer Training is great for the residential electricians. Explicitly, you'll learn about the only Voice Dimmer on the market. Further, are you looking for an all around Floodlight ? Likewise, sign-up for Acuity's Floodlight Training. Are you an industrial electrical contractor? Certainly sign-up for the Pin and Sleeve webinar. Also, consider signing up for the Hazardous Environments training.
Finally, I hope you'll take advantage of these great training opportunities. As always Happy Learning.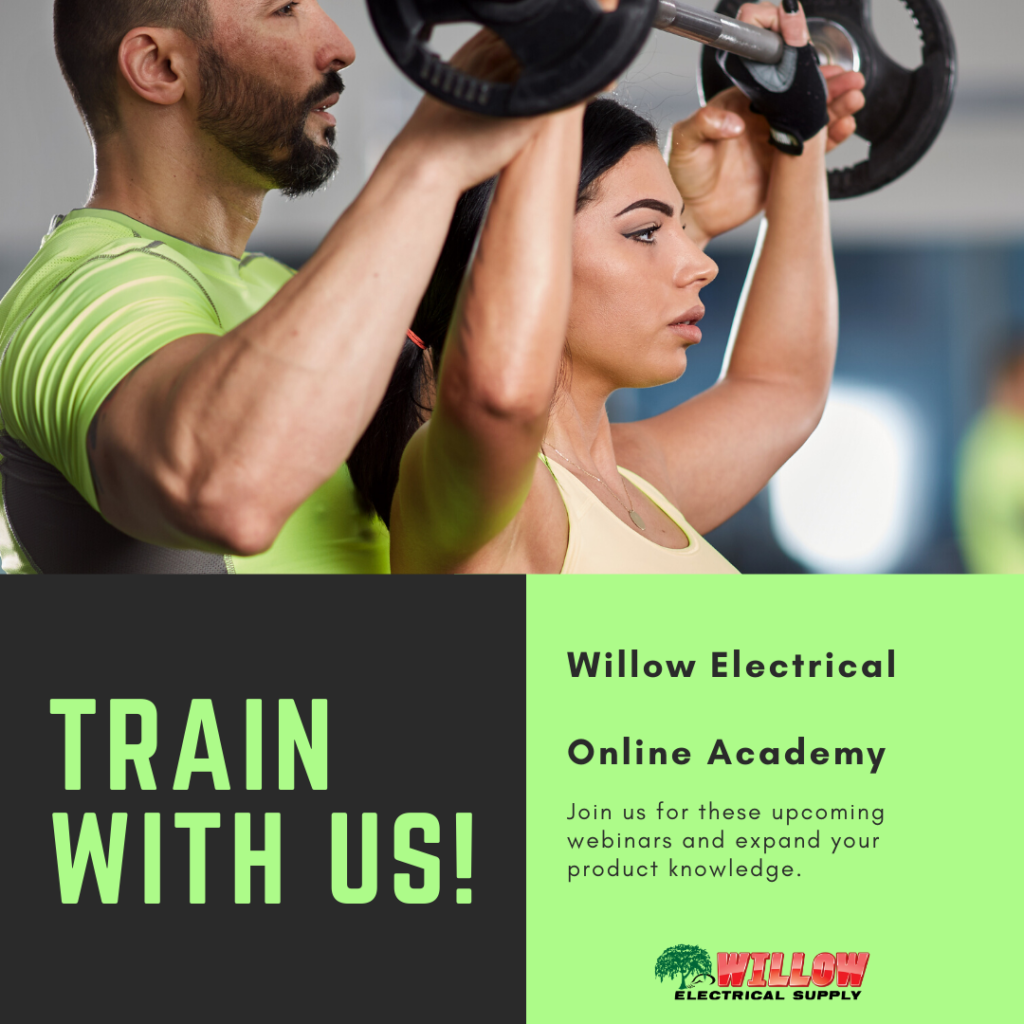 Expand your technical knowledge with these Online Training Webinars
Common Submetering Applications (Leviton)
Become proficient in the use of submeters in a variety of applications. In fact, we'll study submeter use in multi-tenant residential units, multi-tenant commercial units and industrial. Grasp techniques used to measure, monitor and save energy using Leviton's VerifEye Submetering.
Time: Thursday, April 30th 12PM

Decora VoiceDimmer with Alexa built-in (Leviton)
This course will discuss wireless lighting control system components, protocols, design considerations, and the benefits of the Voice Dimmers.

Time: Friday, May 1 p.m.

Sensing Control Training (Leviton)
To sum up, you'll gain an understanding of occupancy sensing controls and how they can be used in effective facility energy efficiency strategies. 
Time: Thursday, Apr 30th • 1 p.m.


Easy Product Selection for Hazardous Environments
(Acuity Lighting)
In short you'll discover more about the Hazardous Environment Lighting requirements.
Time: Tuesday, Apr 28th • 11 a.m.

Easy Product Selection for Hazardous Environments
(Acuity Lighting)
In general you'll learn how to:
• Describe the latest features and benefits of the DSXF and HLF LED floodlight families
• How to apply DSXF and HLF for replacing 70W up to 1500W HID
• Explain the ideal products and distribution types to use for your specific floodlighting applications
Time: Tuesday, May 14th • 1:30 p.m.

In detail, the "Train with us now" series is an online training for electrical professionals. Consequently we'll continue sharing training opportunities provided by vendors. In the meantime, keep checking your inbox.