T8 Emergency Battery Backup Tubes from Big Beam Emergency Lighting can be installed in a fixture with other LED retrofit tubes. During a power outage this Tube will stay on for 90 minutes. To emphasize, today's building codes require that the Emergency Lighting stays on for 90 minutes to allow egress from a building in case of power failure.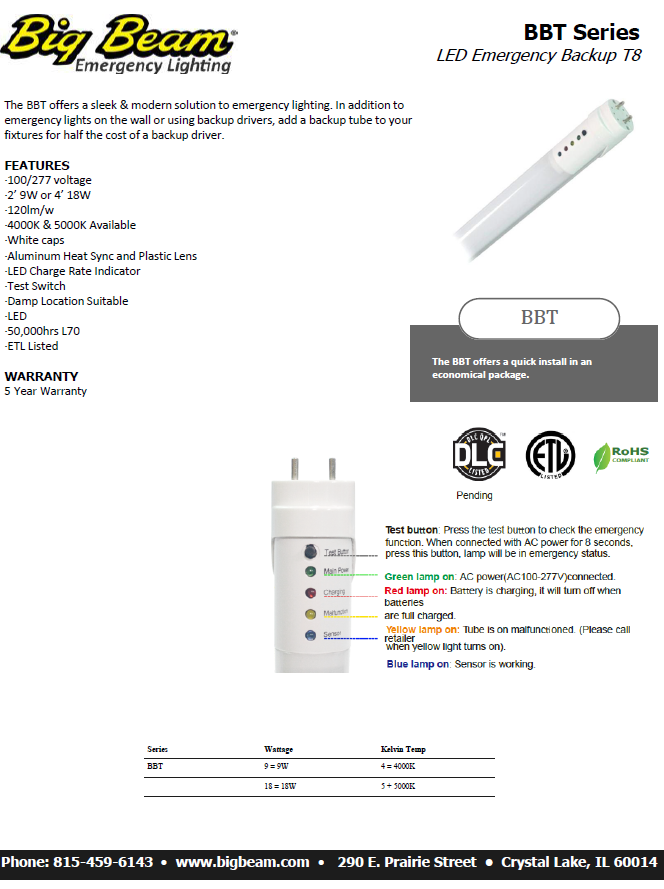 INSTALLATION TIPS:
This LED tube is NOT ballast compatible, a simple ballast bypass is required prior to the installation and use. Second, please check to make sure the fixture is double-end powered. Further, the battery is designed to last up to 800 charge and discharge cycles. Each battery is warrantied for up to 5 years.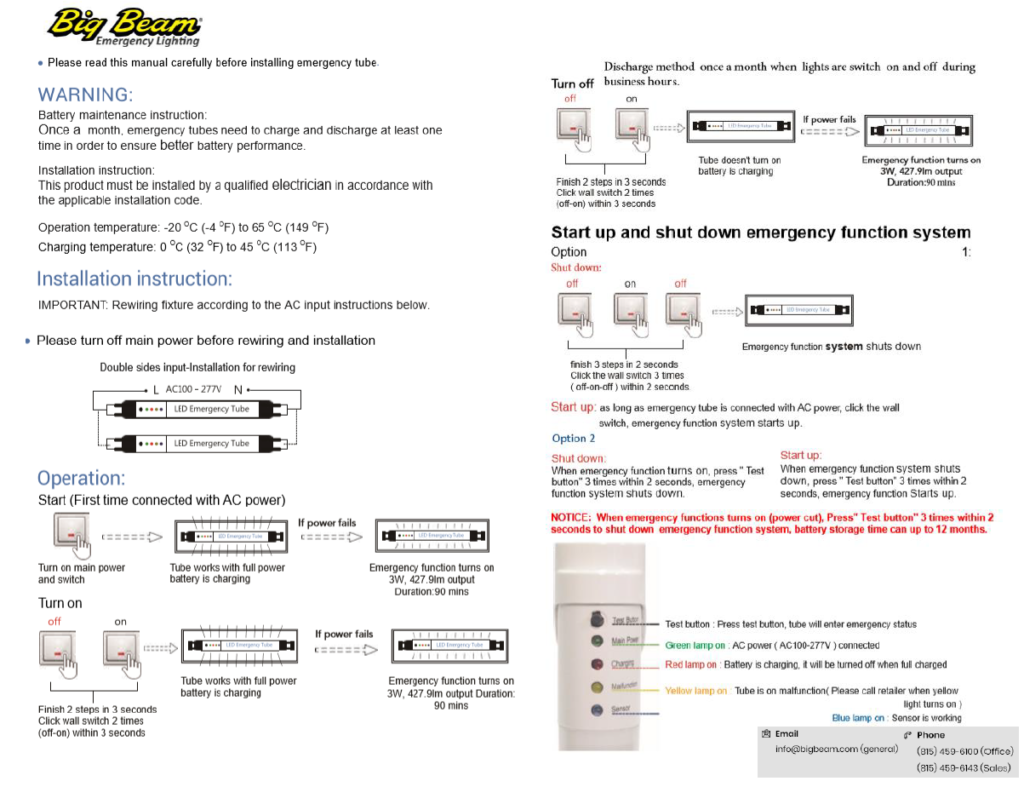 Moreover, during an emergency the Tube will stay lit at 60% brightness. Further the battery pack contained in the Tube is ETL listed. In addition, each unit is rated for 50,000 hours. With this in mind, visit our showroom for more Emergency Lighting products.