Schiller Park Fest took place this past weekend. We love supporting our local community and participating in the annual Schiller Park Fest is a great way to do just that! This three day event consisted of activities for different age groups, food and entertainment.
The first part of the three-day series was the "Chance to Dance" – a Dance Party. It was a great chance to get out and dance or participate in the free dance lessons. Day Two was the third annual "Pierogi & Fun" day coupled with activities for kids and live DJ music. In addition to delicious Polish food, there was live music, vendors and various activities for the children. Organized by the Gift of the Heart Foundation, the event is in its third year. Further, the idea behind the event is to raise funds needed to help the needy children. In brief, this foundation is one of our local neighbors here in Schiller Park. Some of their services offered include: after-school programs, family services and medical services for kids with special needs.
Finally, Sunday was the "Classic Car" day. In addition, there was a number of the local restaurants serving their delicious food and a couple of the local breweries serving cold beer. To put briefly, the fest was a lot of fun to attend. Moreover, being a part of our local community and being able to show our support felt even better. Hence, join our email list and receive updates about upcoming events.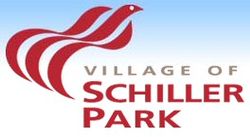 #schillerparkfest