Kidde Recalls Dual Sensor Smoke Alarm
Recall Information
Kiddie Dual Sensor Smoke Alarms are affected by this recall – Models PI2010 and PI9010. Smoke Alarm's detection ability is said to have been compromised because the protective cap have been left on one of the two somke detectors in the unit. As a result, the only way to remedy this problem is to replace the units that contain the yellow protective cap. If you are not sure that your unit is affected by this recall, please contact Kidde Customer Support at 1-833-551-7739. For more information regarding other product recalls, and new product releases please follow our News section.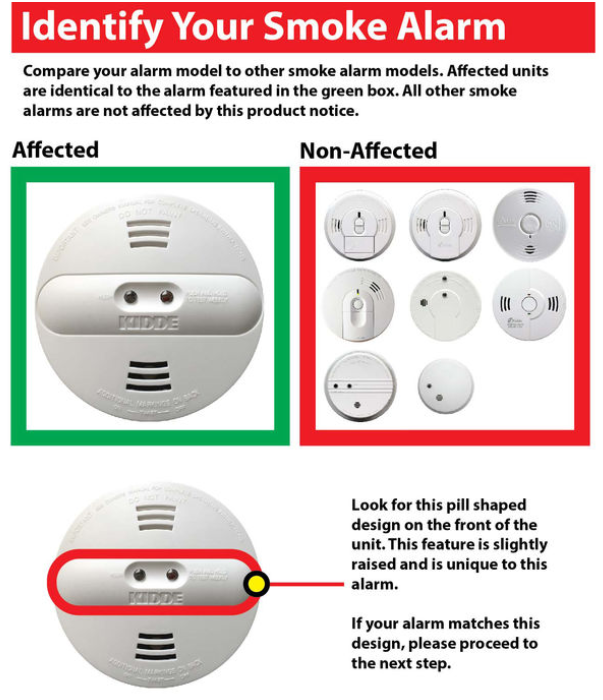 CLICK HERE TO REGISTER FOR A REPLACEMENT UNIT
I highly recommend that you take a few minutes to check if your units are part of the recall. In addition, please look over the pictures below for more information. Moreover, please feel free to contact our counter sales for additional help.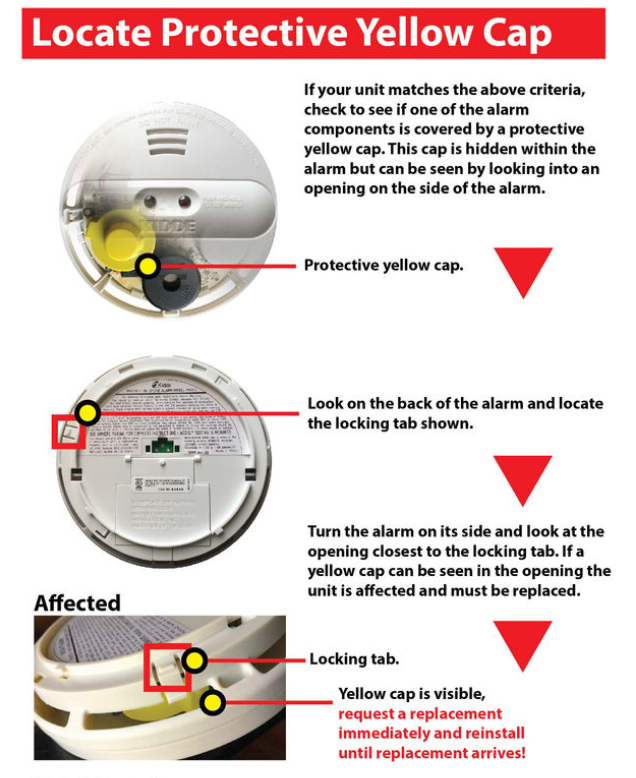 Source: Kidde Website