Energy Costs makeup a significant portion of your household budget. In fact second highest in housing expenses right after the mortgage.
As technology advances we tend to use more electric gear every year. In addition, the heating/cooling costs can have a significant impact on your energy bill each month. Lowering your energy bills doesn't have to be difficult. Read on as I go over simple steps you can take to significantly lower energy bills saving you up to 50% each month.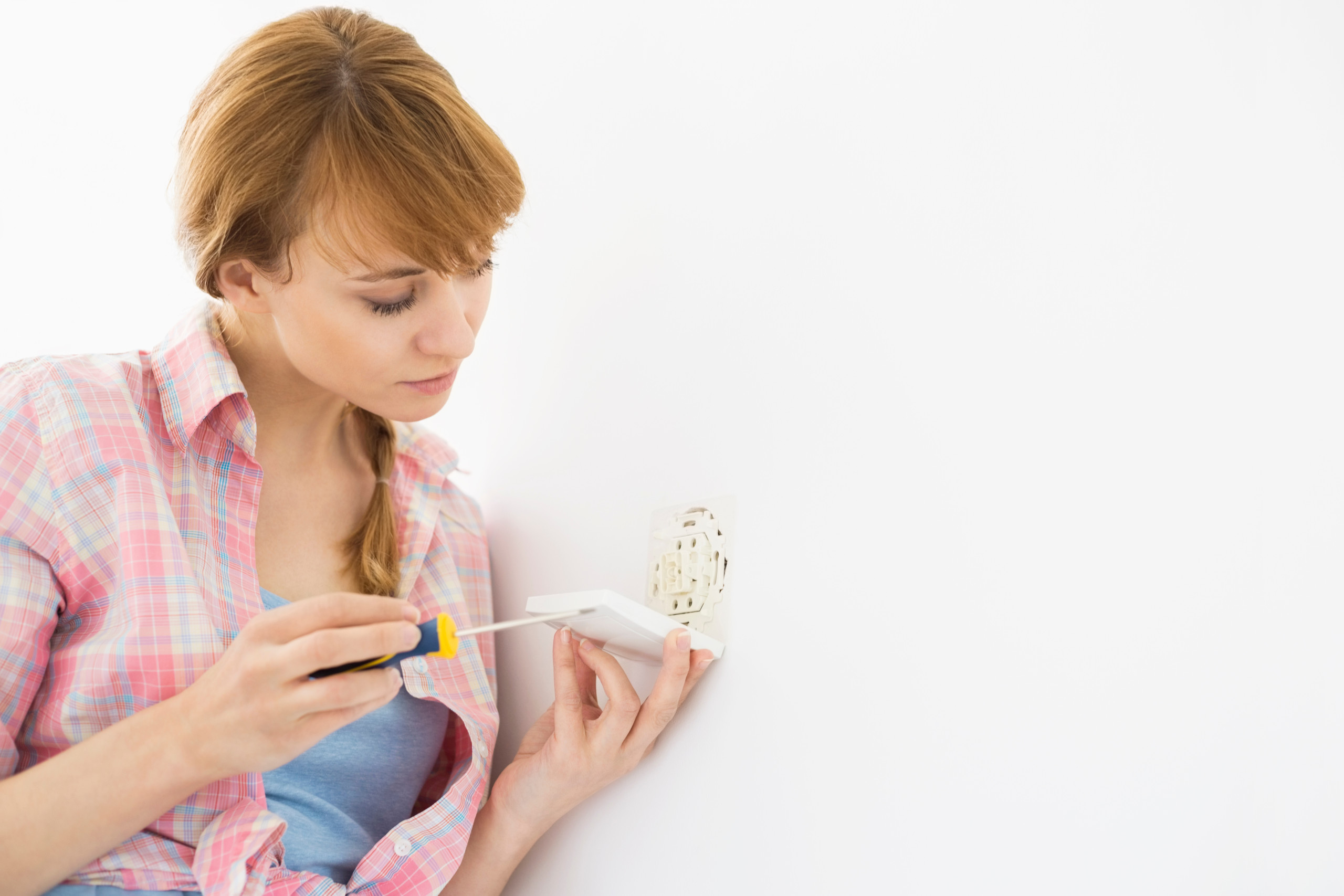 Top 10 ways to cut your energy bills
Install a Lighting Dimmer
Lighting dimmers reduce the flow of electricity to the fixture and in turn save energy. Also, since lights are not used at 100% capacity they last longer. In a way, you could say that dimmers actually extend the life of a light bulb. Moreover consider Leviton's full line of dimmers for your project. Their popular lines include the SureSlide and Smart Dimmers to name a few. The best part is that integrating these with a Smart-home hub gives you more control options. For more information on the Leviton Decora Dimmers please follow this link here.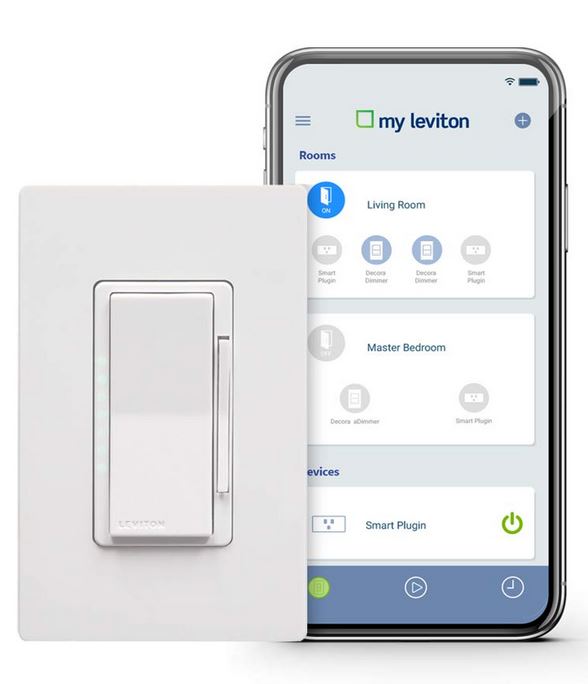 According to Energy.gov replacing the five most used light fixtures or bulbs can save you $45 a year. Now imagine if you multiply that number by the number of fixtures in your home. COMED's rebate program offers rebates for replacing older type lighting fixtures. As a result the customer only pays a fraction of the cost of new fixture.
Whether you're buying for your home or business there's a Comed Rebate program for you. Check with your local electrical supplier for details. When selecting an LED replacement make sure to find one that is ENERGY STAR certified. LED lighting is great, yet LEDs are not all created equal. You want to look for ones with the ENERGY STAR certification. This rating is only awarded to fixtures that meet strict efficiency criteria. Getting the certification means the fixture is of the highest efficiency rating. Check out a great selection of energy efficient leds by clicking here.
.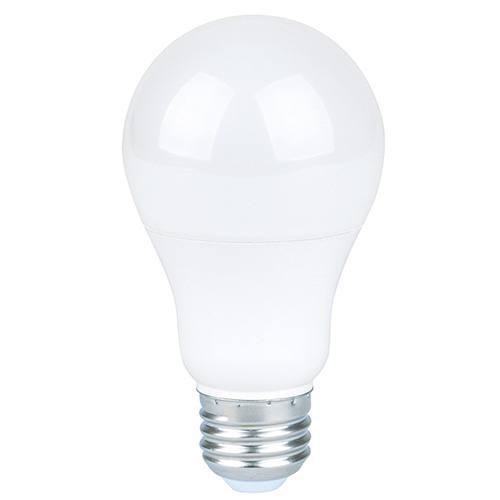 Install an Occupancy Sensor  Switch
Occupancy Sensors save you energy by turning lights down or off after you leave the room. Think of all the times you came back to the room to find the lights have been on the whole time. Consider the wasted energy…
According to The Environmental Protection Agency occupancy sensors save 30-60% energy. This is one of those expenses that pays for itself. Sensor switches come in different forms. Whether it's a wall mounted unit, a ceiling mount or a switch combo. Regardless of your application, there's an occupancy switch for you. The difference lies in the application. The Fixture End sensors install on the lighting fixture. The Ceiling Mount unit installs in an open space separate from the fixture. Moreover, the Dimming Occupancy Wall Switch is the small footprint cousin. With this in mind a small office or a home application would work best for the Wall Switch Occupancy Sensor.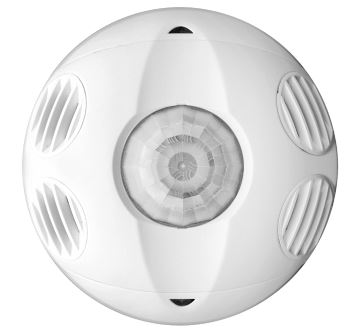 I think this one might be self-explanatory. The shorter the shower session, the less water you use, the less you pay at the end of the month. Notably, the only tricky part about this is having to cut down the time you sing in the shower. 🙂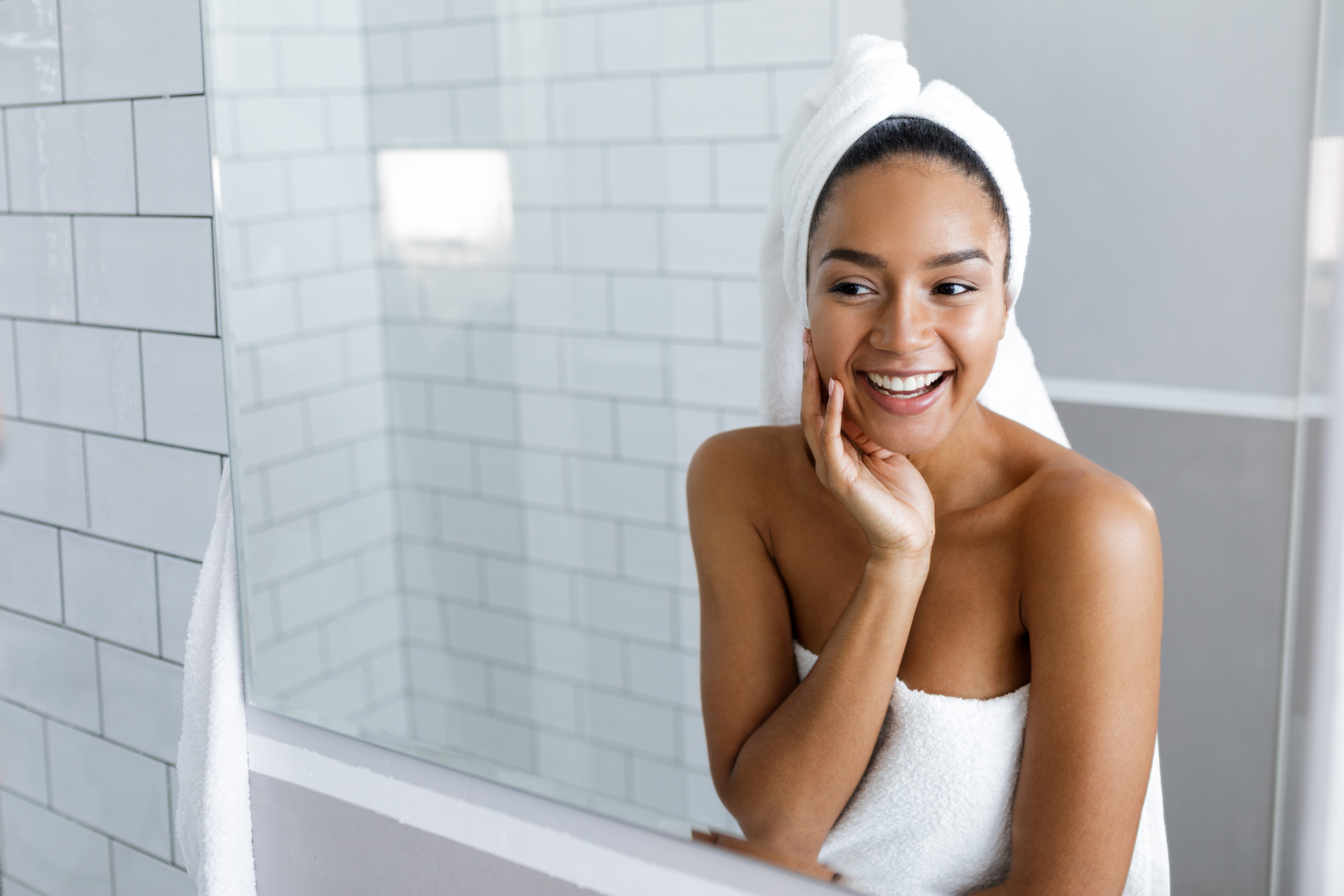 Take your time and check out the interior & exterior of your home. Chance is there are openings in the house that need caulking. As an example check out your dryer vent or the sump pump drain pipe opening. With this in mind check the weatherstrip around your doors and windows. There's a chance that heat is escaping through the un-sealed openings all over your home. Taking care of the leaks is very simple. You can find most items required for this project purchased at your local big box store. Spray in foam such as GREAT STUFF will take care of most of your leaks. For leaky doors and windows look for window seals, door sweeps and weatherstrip seals. Although fixing air leaks can be time taking, it is not difficult. Your average weekend warrior can wrap up most air sealing projects in a few weekends. Sealing air leaks in your home is by far the most cost effective way to lower your heating bills.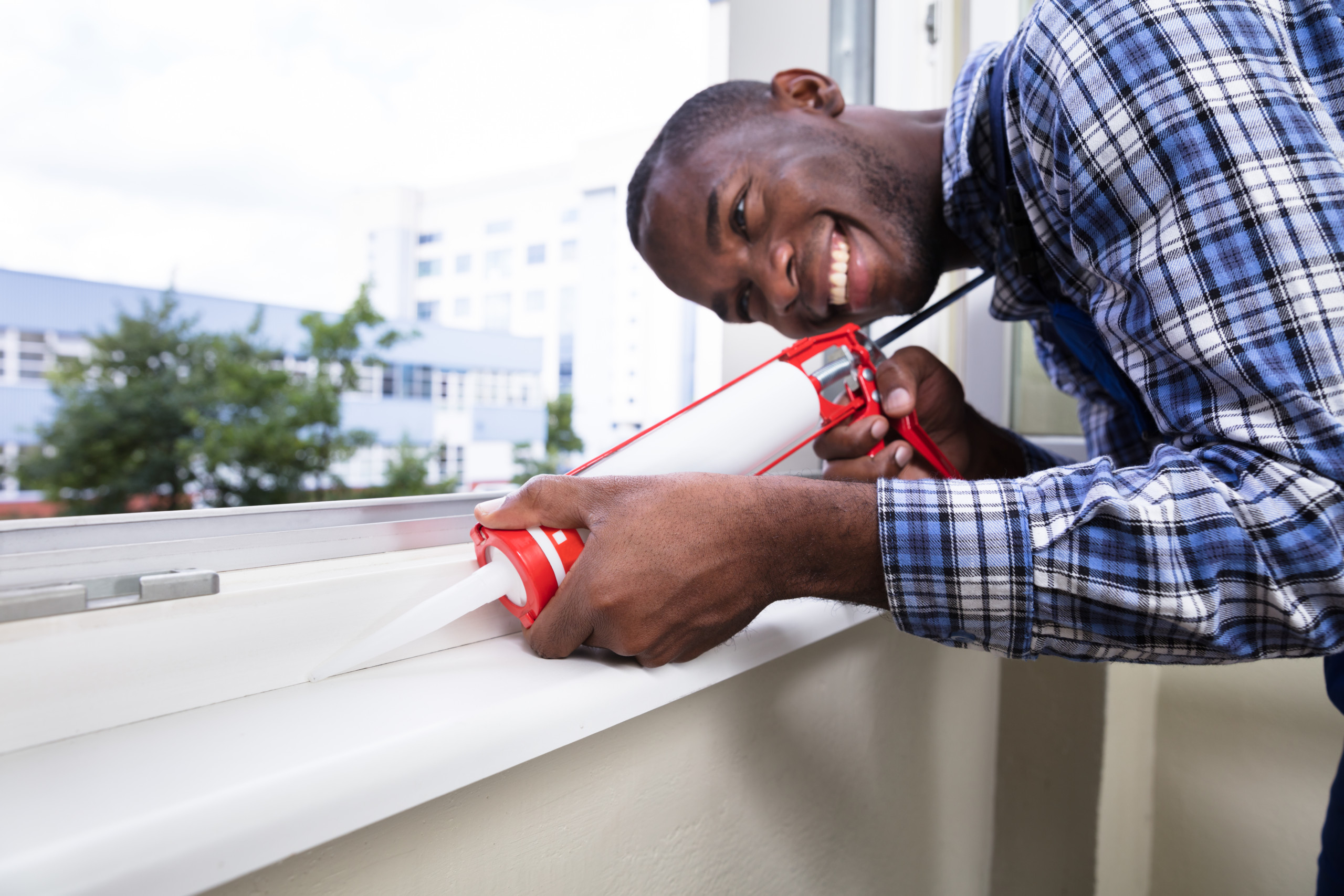 Attic fans lower the heat built up in the attic. Getting rid of the heat buildup in the attic prolongs the life of your A/C unit. Moreover, lowering the stress on your A/C unit will also lower your heating bills. There's a wide range of attic fans available at the big box stores. When installing an attic fan it's crucial to pick the right sized fan for your attic.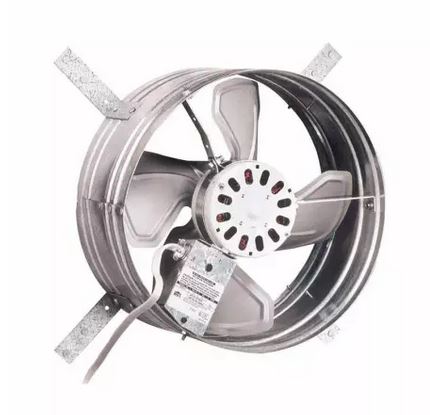 Vacancy switch turns the lights or the fan off once you leave the room. You still have to turn it on, but it shuts off once you leave the room. Installation is as simple as replacing a light switch. There's a wide range of applications depending on the type of lighting fixtures you're working with. Please look over Lutron's lineup of dimmers by clicking here.
.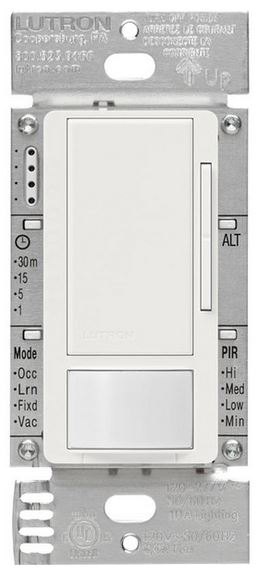 Fill gaps around electrical boxes
Outside electrical outlets tend to let in a lot of outside draft. Moreover, this in turn runs up your gas and electrical bill. This is an annoying, yet simple to fix problem. A simple solution is to use outlet gaskets that go under electrical wall-plates. These gaskets are available in most electrical supply stores. This is one of those simple tasks that will give you a significant return on investment.
In fact, it makes a big difference if you add up all your outlets. Installation is quick and simple enough for homeowner to do.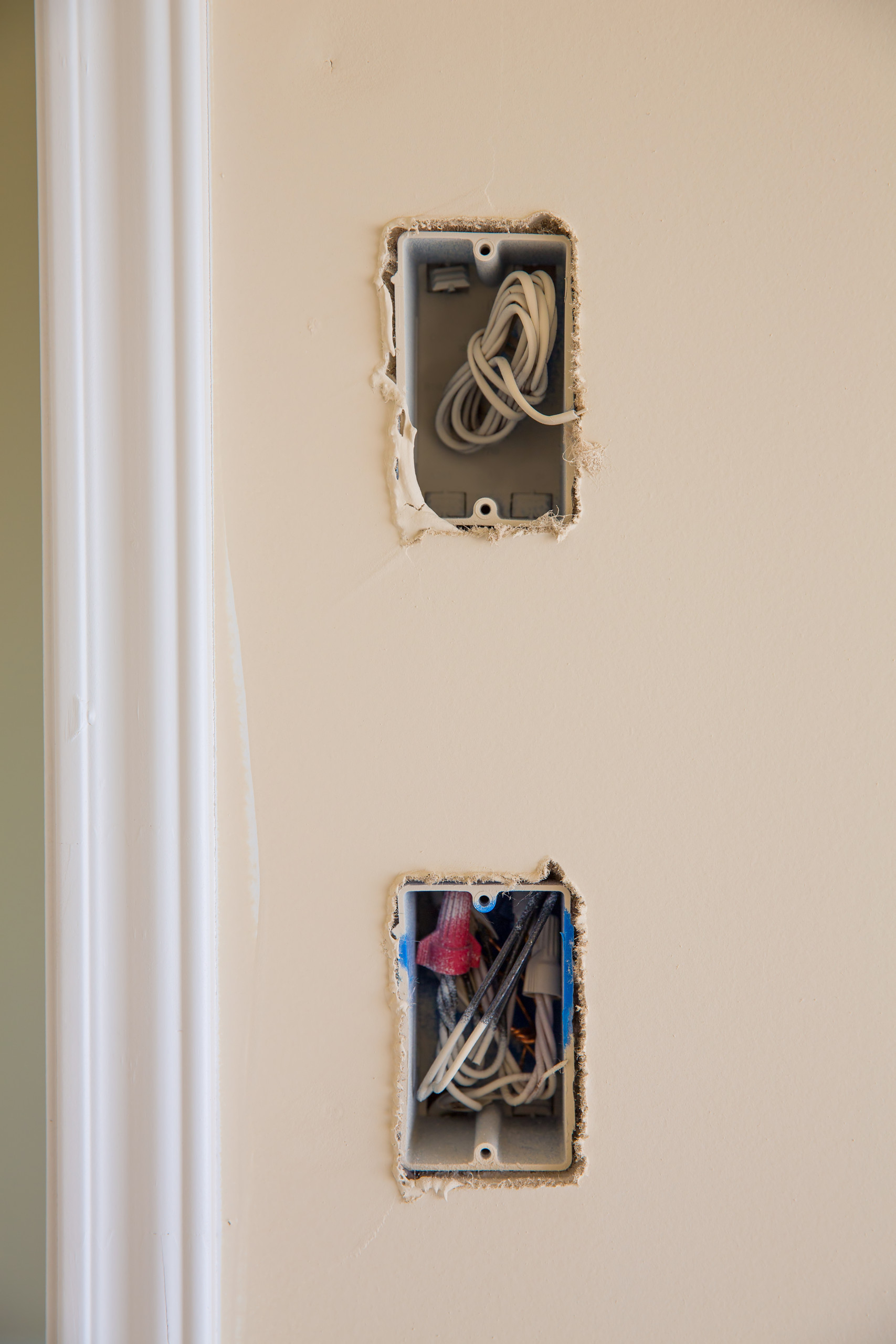 Upgrade to Energy Star appliances
If you have old appliances consider replacing them. According to Fox Business replacing a pre-1994 dishwasher for a new Energy Star unit will save you around $110 a year. If you do the same with your other appliances the savings get even bigger. If you were to replace all your outdated appliances, the savings alone would cover the cost of one of the units. The key is to invest in the Energy Star rated units.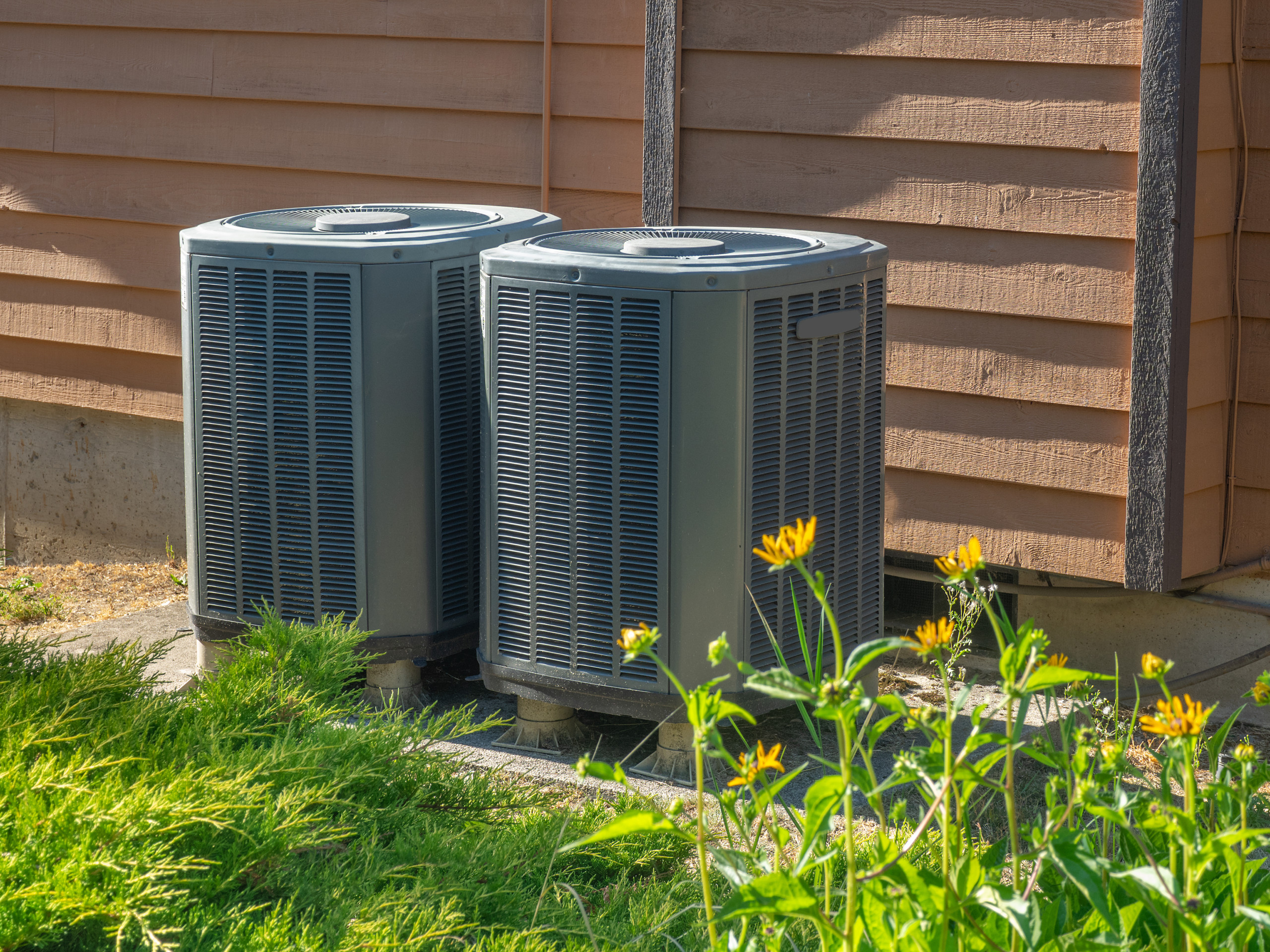 If you're the one paying the energy bills you know that the prices are escalating. Depending on the age of your home, insulating will make the largest impact on your heating bills. Particularly if your home dates back to the 1980's, when the energy standard became the norm. Insulating could save anywhere between 10-50% on your heating and cooling bills. Bringing your home's insulation up to date will save you money, and make your home more enjoyable to live in. The attic is the best place to start. Start by sealing any ceiling openings.
Key places
Look for gaps around electrical wiring, exhaust fans and where the wall meets framing. Next check your recessed lighting housing. Foam insulation is great for providing air-tight seal, all while being easy to work with. The next step would be to check the condition of your current insulation. You don't have to be a pro to tell if you need more insulation. Start by measuring the height of your existing insulation with the tape measure. Next multiply that by 3 (that's the average R value of various types of insulation). Check with the Energy Star website for the recommended level of insulation. Chances are that you might have to bring your insulation level up to the recommended level.
Regional requirements
There are different requirements based on your geographical region. Depending on your application you can choose various insulation types. This includes fiberglass rolls, batts, blown-in insulation, spray foam and rigid foam boards. Most of these systems are easy to install yet I would recommend consulting your local pro. For the sake of our article we'll skip the steps needed to insulate.
Saving the EASY way
As you can see there are many ways to save on your energy bills. My recommendation would be to pick one at a time, and get it done. Most of these projects are simple so don't be afraid of tackling these on your own. Every little step counts so take your time, and do it on your own schedule. After all, it's your comfort and wallet you're taking care of.
Please visit Owen's Corning website for more information on insulation.