How to install a Decora Voice Dimmer with Amazon Alexa built in from Leviton.
Décora Voice Dimmer from Leviton is the latest in Smart home technology. With this in mind the DWVAA is a Smart Dimmer with a built-in Amazon Alexa speaker. Most importantly you get all the features found in an Amazon Echo in a zero footprint wiring device commonly found on your kitchen wall. Unlike its cousin – the Echo you don't have to worry about the unsightly power cables.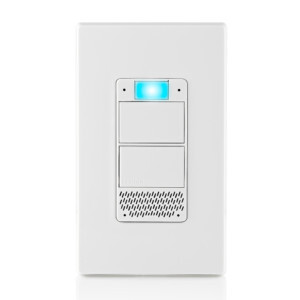 Imagine the typical lighting dimmer found in the house. Now think of that same dimmer with an Alexa Smart Speaker built-in. Given these possibilities you'll be able to get your news, check the weather, use Alexa timers or just stream music just like you would on the Echo. In addition, the dimmer can be used in either the single-pole or the 3-way/multi location wiring setups. But wait there's more…
Alexa Routines
Further, with the Alexa Routines you can have the lights gradually brighten up in the morning or slowly dim before going to sleep. Moreover, the Auto-Shutoff and Vacation Modes allow you to create that "lived-in" look. Given these points picture having random lights in the house turn on when you're on vacation. Now imagine listening to the news as you eat breakfast in the morning. Perhaps you might want your lights to gradually brighten as you wake up. Consequently, the Occupancy feature and Alexa Routines will automatically perform a series of actions you've previously set up using the app.

Installing the Smart Voice Dimmer
Enough about the features, let's go over the installation process. First, you will need to make sure you have a neutral wire in the junction box where you decide to install it. Second, for the Voice Dimmer to work as a three-way switch you'll need to get the Decora Digital DD05R for Remote Switching or the DD00R for Remote Dimming. As in with most Smart Switches you'll need a neutral wire in your light switch box. Further, look over this great wiring diagram I found over at the Leviton website. With this in mind please consult a licensed electrician if you don't feel comfortable tackling this project yourself.
Options
Secondly once you have the app installed the next step is to connect to it with your phone via Bluetooth. With the app up and running select your home's Wi-Fi and provide the password. From this point on it's all about setting up the options. Consequently, with the Voice Dimmer you have lots of options when it comes to lighting control. For starters, you can have the LED indicator always off, you can set it to come on when the lights go on, or perhaps you'd rather have it on when the lights are off. Moreover, you can control on/off fade rates. What's more you can dim the lights in/out time from instant up to 25 seconds. Another option is to have the light go back to its previous level before you turn it off. On the other hand you can also program the dimmer to turn off after a scheduled time. Subsequently, you can group multiple Leviton Decora dimmers to create scenes. As an illustration you can simultaneously turn lights on or off.
The best part about Smart Devices is that they can be integrated with an ever-growing market of smart devices. Leviton's Voice Dimmer is a great small footprint device that can be used to control shades, sprinkler systems, alarms, cameras and more. Moreover, if you have not done it already consider using the IFTTT service in order to integrate and automate all of your home's Smart devices. All in all the Decora Voice Dimmer with Alexa built-in provides hands-free lighting control along with many other Smart Home features making your day-to-day functions simpler and easier.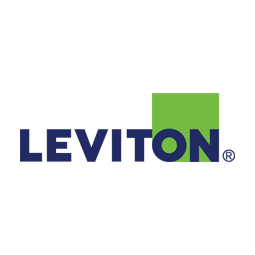 Sources:
https://decorasmartsupport.zendesk.com/hc/en-us/articles/360046623954-How-to-Install-Decora-Smart-Voice-Dimmer-with-Amazon-Alexa-Built-in-DWVAA
https://www.leviton.com/en/docs/DI-000-DWVAA-02B-W.pdf