Home Automation Made Easy
Home Automation, it seems like it's the new hype. Just about everyone is talking about it nowadays. It gives you the ability to control cameras, water sprinklers, thermostats, heated floors just to name a few. Moreover, you can control garage doors, door locks, lights or video cameras.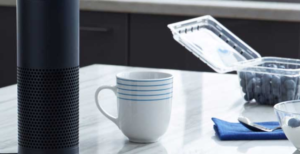 Being able to control all of these high tech devices is definitely convenient, and makes life simple. Home Automation is now easier than ever to set up. In addition, the latest smart home systems are more practical, and safer than the predecessors in the past.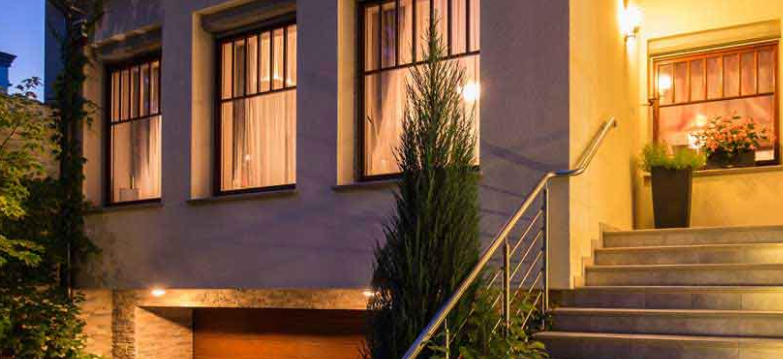 Keep it Simple
The question is how far do you want to take it? Do you need an elaborate system that will melt the snow on your driveway, and crank up the furnace when you're on your way home? Such system will require a smart hub, smart thermostat, heated driveway, snow sensors just to name a few. All of this hardware is required in addition to the internet connection, and a wireless router.  There is a number of systems on the market to do just that. Some of the more popular ones include Control4, Elan, Wink, Lutron, Samsung Smartthings Hub, Wink Hub 2. Although all of these systems are great at integrating smart devices, they need programming. And when I say programming, I mean extensive trial and error just to make it work. In addition, in case of a power failure you'll need to set it all up all over again.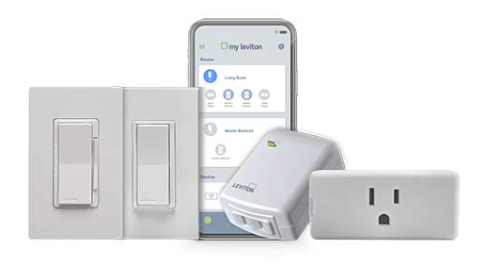 Hub-less Smarthome means simple setup
What about those of us that just want to control our lighting? Not everyone wants to tinker with a smart hub, and go through all the steps needed to make it all work.
Luckily, there's Leviton's Decora Smart. A full line of Smart Home Lighting Solutions that's simple enough to be used by the average homeowner, and best part is that it doesn't require a Smarthub.
With Decora's Smart Wi-Fi system you get all the benefits of a Smarthome without the headaches of programming a Hub. Designed and engineered by Leviton in the USA, the system will run without an internet connection if necessary. All you'll need is a Wi-Fi connection, and my Leviton app installed on your Smartphone. Moreover, the Decora Smart devices also work with Amazon Alexa and Google Home.
With the My Leviton app the user can control all the Decora Smart Wi-Fi devices from a Single Pane of Glass. Regardless whether it's lighting fixtures, or the smart plugs the app gives you an instant control over all of the smart devices. Whether you want to create a lighting schedule based on your schedule, Geo Fencing (lights brighten up as you near the house) or simply a sun-based schedule the options are all there. In addition, the smart plugs give you an endless world of possibilities when it comes to connectivity. Starting with the basic tea kettle, fans, appliances, water pump all the way to landscape lights – Leviton's plugin module has you covered.
Conclusion
All in all Leviton's Decora Smart System is easy to install, connects to a wide range of protocol options (Wi-Fi, Bluetooth, Homekit, Z-Wave). In addition, the system is compatible with Voice Assistants (Alexa, Google Assistant, Next, Siri). Moreover, you can setup up the Away/Vacation Mode to randomize lights when away. On top of all that, Leviton priced its smart modules very reasonably. Just to be fair, I have to mention that you will need a neutral wire for the system to work. In addition, some people don't like the fact that the Leviton logo is visible on the switches. That's probably it for the gripes though. Once again, this is a great system of Decora Smart switches, and modules that are simple to set up for the average user in a manner of minutes. Coupled with one of the best warranties on the market (Leviton offers 5 years, as opposed to 12 months from other manufacturers) you can feel confident about your purchase.
Photo credits: Leviton